YES
We do Receptions only!
If you are having your Ceremony elsewhere and are looking for the most unique place to have your reception… here it is.
There are two advantages of having your reception in Evergreen Garden. The first being the complete privacy of the gardens and the second being the most unique photo shoot location. There is absolutely nothing like it anywhere. Here we offer you two packages to choose from:
Garden Cocktail Party  – $11,990
Formal Ruby Reception – $14,990
These packages are for any day of the week, priced for 30 guests, with availability for up to 60 guests. We are a BYO venue and a coach is included in your package to transport your guests to and from our "Secret Garden."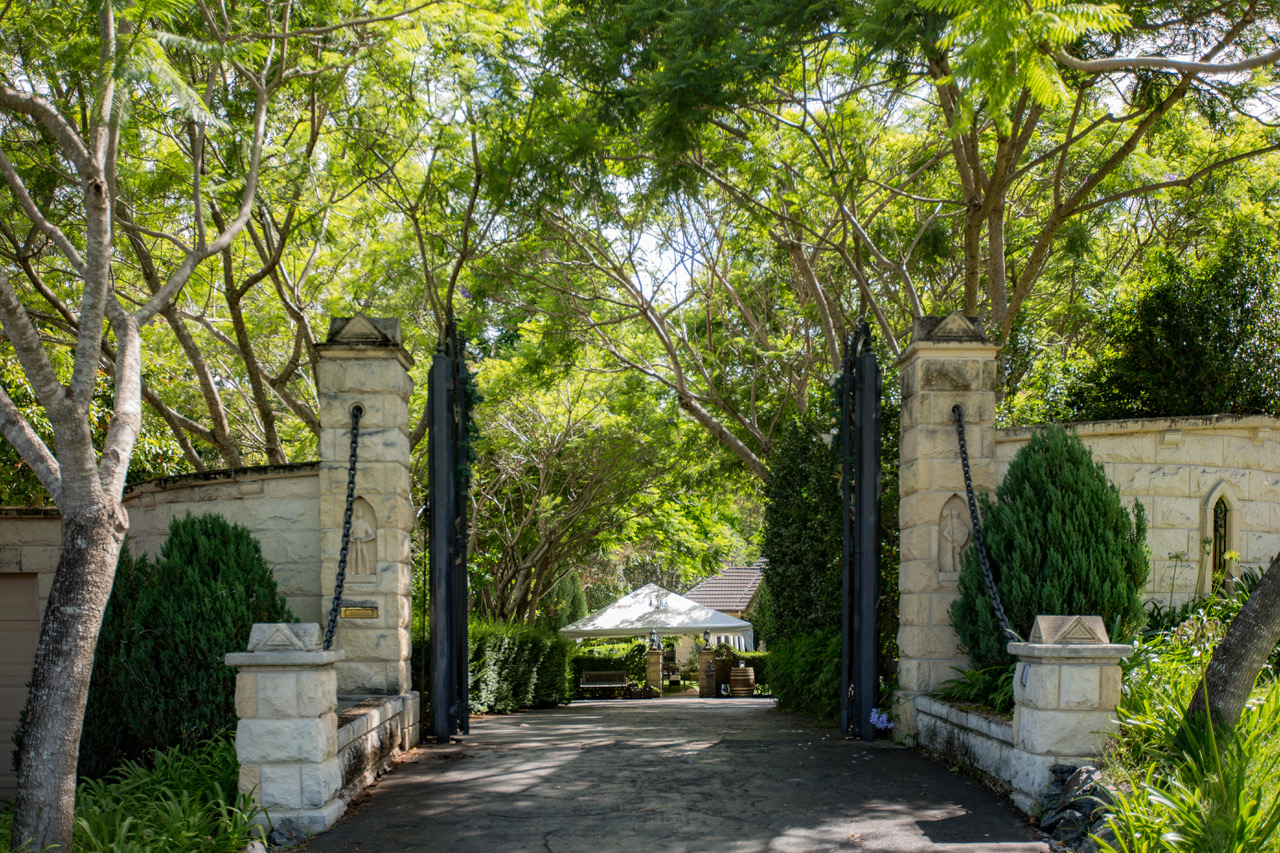 GARDEN COCKTAIL PARTY – $11,990
A Garden cocktail party reception is the perfect way to celebrate your wedding day. Relax with family & friends in the comfort of our private garden. Guests can mingle and enjoy our excellent service of delicious canapes and drinks served within our secret garden.
This also gives time for The Couple to explore the gardens with their photographer capturing memories that will last forever.
INCLUDES:
Venue hire for 30 people including The Couple for 4 hours
Full use of the gardens for your photography
Private coach for your guests to and from the venue
Event coordinator to manage your day
World class catering from our private chef
Styling includes cake & gift table, wishing tin and flowers
White garden tables and chairs
Timber bar setup including glassware, ice & non-alcoholic beverages
Service of your BYO alcohol
PLEASE NOTE:
Extra guests are $150 per head – Limit 60
Extra hours can be purchased at $550 per hour
Styling options & Marquee are available at an additional cost
6 car parks are available for your convenience
Live acoustic music is permitted
Evergreen Garden is an outdoor venue that closes by 9pm

 RUBY GARDEN PARTY RECEPTION – $14,990
The Ruby Package is the best choice if you are looking for an elegant, sophisticated seated reception. Most suited to daytime and twilight evenings the magical gardens are a backdrop for your fairytale event.
INCLUDES:
Venue hire for 30 people including The Couple for 4 hours
Full use of the gardens for your photography
Private coach for your guests to and from the venue
Event coordinator to manage your day
Exquisite catering – Shared platters or Alternate drop
Beautifully styled tables, fresh vase flowers, linens & tiffany chairs
Timber bar setup including glassware, ice & non-alcoholic beverages
Service of your BYO alcohol

PLEASE NOTE:

Extra guests are $220 per adult & $110 per child – Limit 60
Extra hours can be purchased at $550 per hour
Styling options & Marquee are available at an additional cost
6 car parks are available for your convenience
Live acoustic music is permitted
Evergreen Garden is an outdoor venue that closes by 9pm
Enquire Now