If you are looking for the perfect, intimate place to host your wedding ceremony and reception – Evergreen Garden Venue is it!
A secret garden with everything included and all in the one place.
Our wedding reception packages include your Ceremony, Celebrant, Florist, Reception, Catering and Transport for your guests all within one location – our secret garden. This is the best way for a relaxed stress-free day that you can enjoy with loved ones and friends. Most suited to daytime and twilight evenings, Evergreen's private gardens are the most peaceful place to enjoy your wedding day.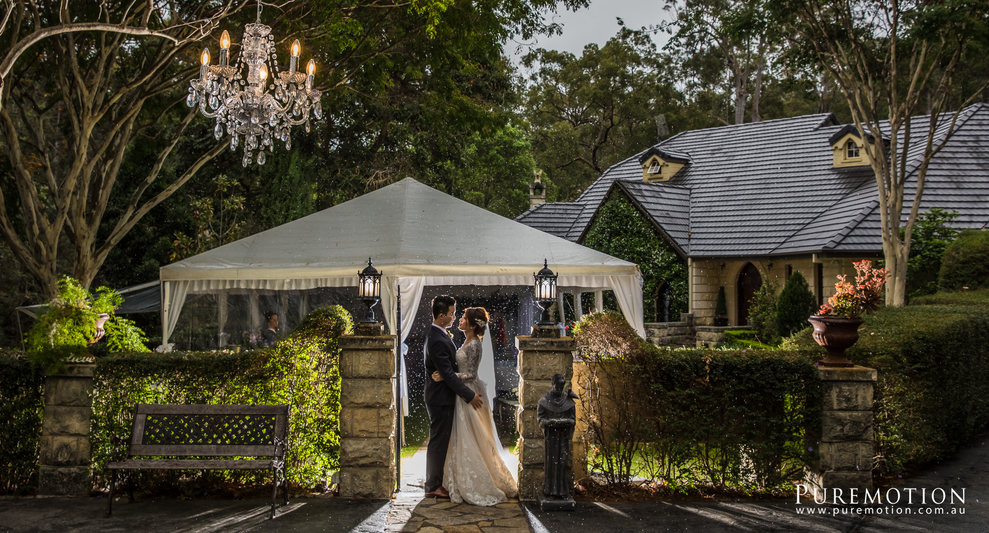 DIAMOND – PACKAGE $12,500

CEREMONY & RECEPTION – Deluxe Package
The Diamond package is the ultimate choice that includes ceremony, reception and catering. Best suited to daytime and twilight functions, Evergreen's elegant gardens are the perfect backdrop for your sophisticated event. Once the grand gates close you can relax and enjoy the comfort and privacy in one magical location. Our beautiful gardens, and styled reception give you peace of mind that everything has been taken care of. This package is priced for 30 guests, any additional guests are priced per head after that with a limit of 60 guests in total.
We will work with you to create the enchanted day that you are dreaming of; Begin your "Once upon time" in Evergreen…
INCLUDES:
Wedding Co-ordinator for Ceremony & Reception
Ceremony & reception for 6 hours, up to 30 guests
Catering for 30 guests based on our selected menus
Ceremony includes Americana chairs & signing table
Private coach to bring your guests to and from venue
Celebrant to officiate your wedding
Florist – Bridal bouquet, Groom's buttonhole & petals
Personal hostess for 6 hours to co-ordinate your day
Tables beautifully styled with linen & fresh vase flowers
Tiffany chairs & your choice of long or round tables
Timber bar setup, including non-alcoholic beverages
Bar staff for service of your BYO beverages
PLEASE NOTE:
I pod, harpist & live acoustic music is permitted
All outside suppliers must be approved by the venue
Evergreen Garden is an outdoor venue that closes by 9 pm
Alternate catering options are available
Marquee is available at an additional cost​
Evergreen Gardens also have consulting stylists and can arrange any extra styling requests that you may have. Every reception is different and we have options to reflect your style to create your dream-wedding day.
Elegant Garden Party Reception

All this styling is included in your Diamond Package:

Options are available to personalise your reception:



A silk lined Marquee makes an elegant addition to your reception :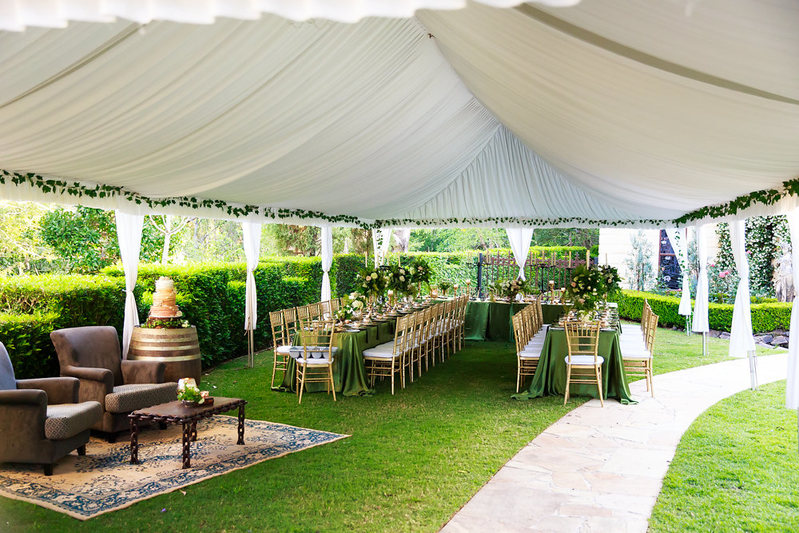 Stunning Timber Tables are included in our Diamond Package:



Options to upgrade your flowers – our florist would be happy to consult:



Sugar and Spice Events are our preferred stylist:

Ceremony and Reception
SKU
UPC
Model
Outstanding!
Jan 09, 2018
by
Lena & Paul
We were married at Evergreen gardens in December and we can say there is no other venue to inspire true love then this magical place. Marina and John have literally created a marriage paradise with their exemplary maintained gardens , that make a couple feel like they are being married in a story book . We both felt as if we were being transported to another time as we said I do in such a wonderful setting. It is absolutely idyllic in its aesthetics . Marina and John were the most gracious hosts one could ask for. Their attention to detail was outstanding and their attention the the bride, groom and their guests was professionalism at its finest. Wonderful people who own a wonderful wedding venue. Evergreen gardens is the place to be married as Marina and John welcome you and your guest into their venue as friends but at the end of the night they make you feel like family. Thank you so much Marina and John for making our special day more special .. Lean and Paul Cospodiotis

lenabrunious@gmail.com
---
Perfection
Jan 08, 2018
by
Nadine & Stephen Dean
Marina and John who are the owners of this magical venue have ticked all the boxes in our opinion. Our daughter and son-in-law were privileged to have been able to have their wedding at this amazing place! Right from the very first meeting we were put at ease and all our interaction since that day has been so easy and relaxed. When the guests stepped through the sandstone and iron gate they were instantly transported to a warm and inviting ceremony space surrounded by the natural environment. From the ceremony flowed the cocktail hour where the staff were attentive in every way. Walking into the silk marquee was breathtaking with all the candles beginning to twinkle and again warm and comforting surrounds. Drink staff constantly filling water and champagne flutes and the three course dinner was five star! With the buses included in our package getting our guests back to their accomodation was seamless. Honestly if you are looking for a beautiful , calm and classy wedding venue with easy package options to suit your needs, this is the one! I'm forever grateful to Marina and John for making our gorgeous daughter and son-in-laws wedding day truly magical!

nadine_884@hotmail.com
---
Click here to submit your review.
---
---