Photo shoot, Film and Television location

What a unique photo shoot location offering such a diverse range of backdrops. Evergreen Garden is perfect with it's contrasts of manicured gardens, stone features, rustic Australian bushland, tropical rainforest creek to the French provincial stone residence. This offers such an array of photographic choices for photo shoots, film and television.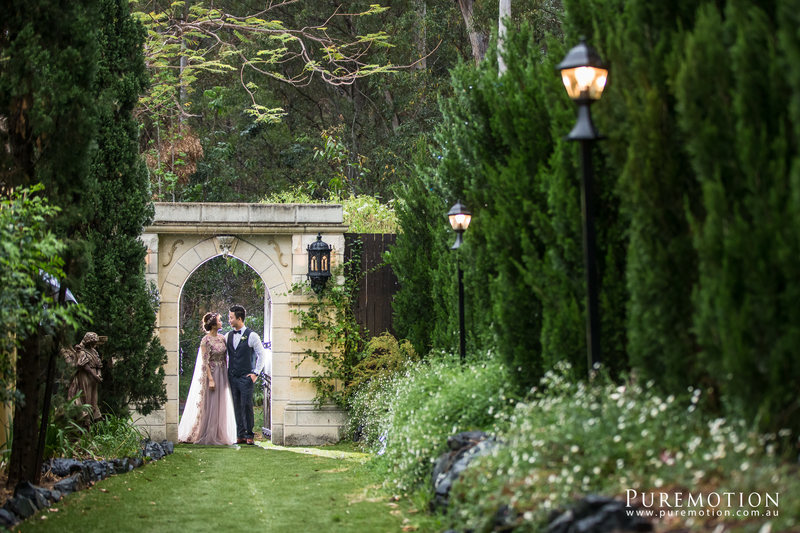 WEDDING PHOTO SHOOT

If your wedding is too large to be held in the beautiful grounds of Evergreen – you may consider your photo shoot here.
In between your ceremony and reception the Bride, Groom and bridal party can relax in our venue with the opportunity to have the secret garden to yourself. Or another choice that is becoming very popular in Australia is the "First Look" where couples come prior to their wedding and have their photography captured without the time limits of a traditional wedding day.
In the seclusion of the gardens you can have your own private quirkiness captured with the magical backdrop of Evergreen.
Timeless, elegant images that will last forever.
Fairytale Wedding Shoot

MARRIED AT FIRST SIGHT – Channel 9

MODERN BRIDE

COVER – The Cove Magazine


COVER – Gold Coast Weddings

COVER – Gold Coast Brides

Evergreen Garden Venue
Average rating:
1 reviews
Mar 22, 2020
Absolute dream come true!!!!
I really am speechless when I think about my partners proposal. From the way we were greeted at the car to the magical entrance through those gates, it all just took my breath away. The dinner was nothing short of amazing and I still can't get over how truly beautiful and magical your gardens are. Your venue truly is the place where fairytale dreams come true and the warmth shown by Marina and John literally made me feel like I was in the prescience of family. Thank you from the bottom of my heart for helping my fiancé make all my dreams come true.