Our Story
Evergreen Garden Venue was born from hard work and blossomed on imagination and creativity. It continues to grow everyday with new and exciting features and ever-changing backdrops.
John
John is the creator of it all, from the carved stone features to the planting of every plant.
A builder and stonemason, his love of European architecture is evident in the early designs of Evergreen.
Nothing was too much work and his imagination took him on a journey that leads us to today.
---
Marina
Marina decided all this beauty was just too much for one family and the best way to enjoy it was to share it.
A love for quality, style and exceptional service led to the birth of Evergreen Garden Venue.
A self confessed perfectionist, Marina's attention to detail will ensure every detail is covered and every event is perfect.
---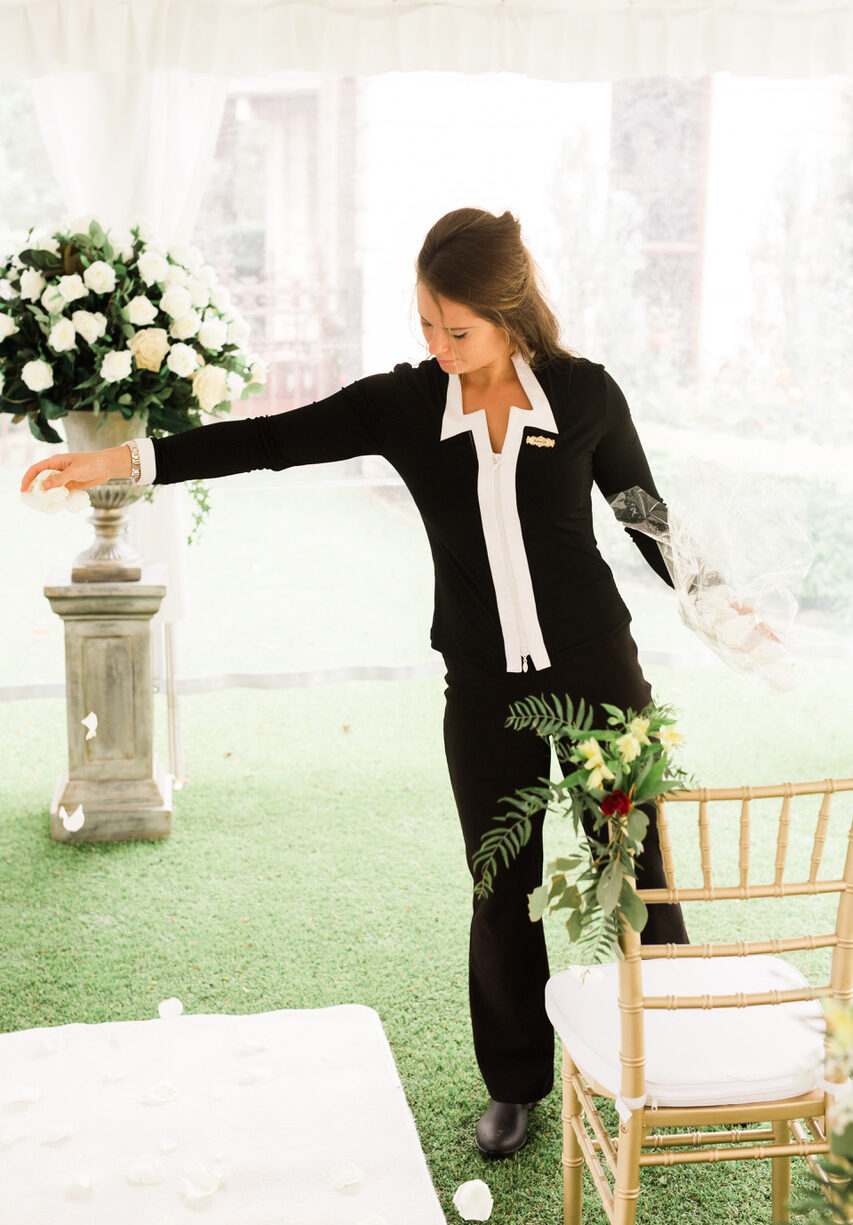 Bianca
Bianca joined the Evergreen team after an international career, touring the world as a Cirque du Soleil Artist.
Home in Australia amongst the evergreen trees once more, Bianca has a strong passion for nature and detail, conveying great joy to the team.
Bianca's business and psychology education allows her to bring unique ideas, strong communication and complete professionalism.
---
Moet… a bubble of joy!
Moet, the Queen of Evergreen, lives and roams the gardens, keeping a trusty eye out before and after wedding day.
Noble steed to John and Marina, the furry four-legged border collie steals the hearts of all who meet her.
Woof
---
So now our story continues with John building his stone "Folly" and "Turret".
Doesn't every garden have one?
This is showcasing a bygone era of craftsmanship with hand carved arches, staircases and iron gates with the project due to be completed in 2022.
There is no need to travel to Europe for a bygone era because all classic features are here on the Gold Coast in Evergreen Garden. The ambience of the garden will take you on a journey back to the romantic age of elegance, sophistication and chivalry.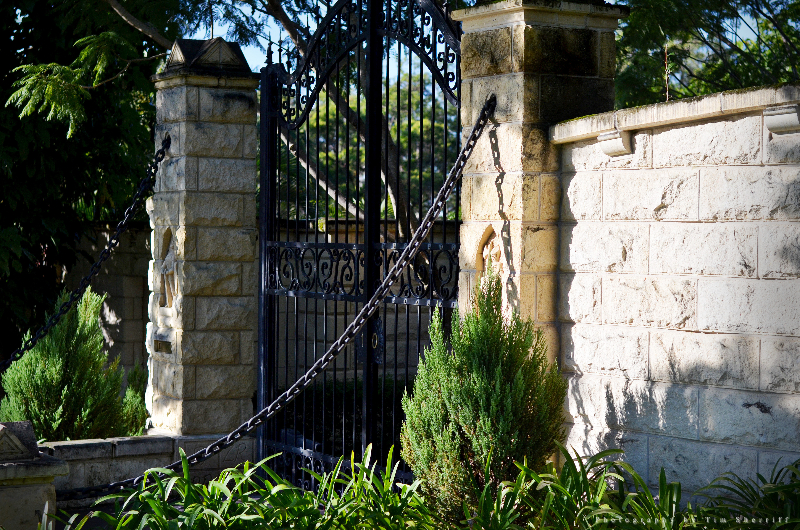 It is a privilege to live and dream on this magical piece of earth and to share our heart and soul with all who enter the enchanted realm of Evergreen Garden.
Mar 22, 2020
Absolute dream come true!!!!
I really am speechless when I think about my partners proposal. From the way we were greeted at the car to the magical entrance through those gates, it all just took my breath away. The dinner was nothing short of amazing and I still can't get over how truly beautiful and magical your gardens are. Your venue truly is the place where fairytale dreams come true and the warmth shown by Marina and John literally made me feel like I was in the prescience of family. Thank you from the bottom of my heart for helping my fiancé make all my dreams come true.
Jeorgia & Joshua Torrington
Sep 29, 2019
An absolute dream!
We cannot thank Marina & John enough for ensuring our day was absolutely perfect. They have this incredibly calming & kind nature which made our dealings a breeze. I was so relaxed & stress free on the day due to the support from marina & John who ensures everything & everyone was where they needed to be.

Our day was exactly as we had envisioned it.

Thankyou so much for everything.
Wedding venue Gold Coast -Evergreen Garden Venue
Average rating:
1 reviews
Feb 26, 2018
Private Dining and Photography
I had my wedding photos taken here and I recently returned to celebrate our second annivesary with a surprise private dinner for my husband. The whole experience was absolutely wonderful- they really know what they are doing! Was such a romantic setting and experience and I hope to return to celebrate future special occasions.