Wedding Proposal 
&
Intimate Dinners
You have found the one you love!
Now comes the exciting part – the planning for the most important question of your life..
Will you marry me? or Darling it's just because I love you!
In Evergreen Garden we just love romance and there are unlimited possibilities for your Proposal, Wedding anniversary or Intimate dinner. We would love to chat with you to find out the style of event that you are looking for.
We can organise a complete VIP occasion with chandeliers, candles, private chef, photographer and styling in the complete intimacy of our secret garden. Set the scene to surprise your loved one and create the magic that will be talked about for years to come.
Evergreen is the place that fairy tales really do come true and your unique wedding proposal or intimate dinner will be remembered forever.
Gold Coast Wedding Proposals – from $880 Venue Only
Silver Wedding Proposal | High Tea – $1,790
Gold Wedding Proposal | Intimate Dinner with private chef – $1,990
We also work with our friends at Unforgettable Proposals to bring you the most spectacular styling & organisation that you could wish for! You are in good hands as the attention to detail and professionalism in all aspects of your wedding proposal is respected. We have chosen Unforgettable Proposals as our choice of business to partner Evergreen Garden for this unforgettable occasion.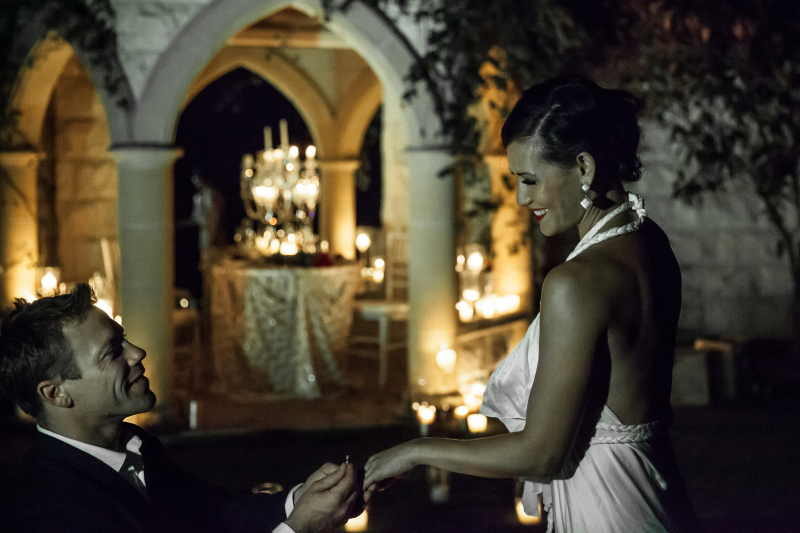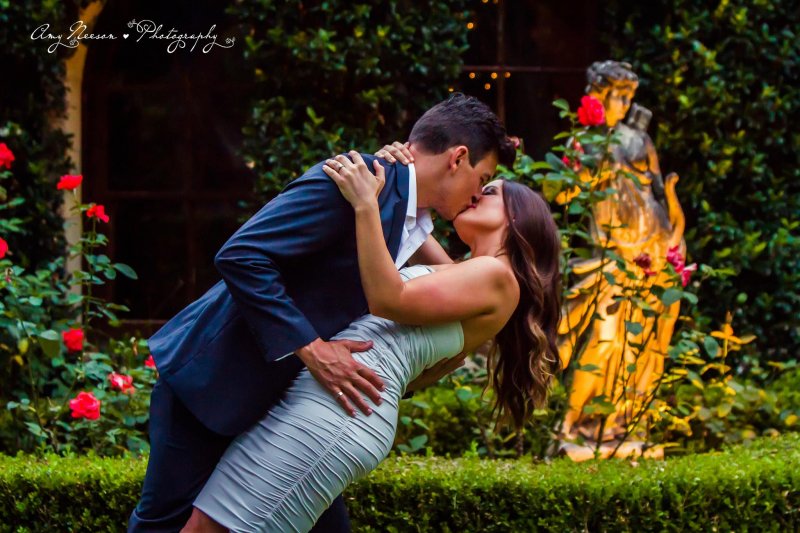 Gold Coast Wedding Proposals
Average rating:
4 reviews
Sep 14, 2019
Fairytale Proposal
We live in Canberra, ACT and were having our first family holiday at the Gold Coast last week. My fiancé had been in contact with Marina to organise this venue for our proposal. This venue has to be one of the most beautiful places I have ever seen. Marina and John are such beautiful, genuine people and I felt like I had known them for years. My fiancé said that the moment he spoke to Marina on the phone he knew this was the place to go, he trusted them with organising everything and they pulled it off PERFECTLY even though we were in another state. They were great with my two year old son during the proposal, with my son still talking to me about "special John." Marina took photos and videos for us and made us feel so special. The venue was absolutely perfect, from the gardens, to the music and lights/candles, the food , the atmosphere EVERYTHING. I couldn't fault a thing! It has something special about it that I recommend you experience for yourself and I'm sure you will never forget it, I'm already wanting to come back for my wedding!
Nov 2, 2015
5 STARS
5 stars for Evergreen Garden Venue for my wedding proposal organised and travelling from China
Jul 17, 2015
Incredible service
Hi Marina,

Just want to say thank you again for making Jenny and my day so special last week. Jenny was blown away and very impressed. You and your husband have an incredible service and I'll be sure to tell my friends of you guys!
Dec 30, 2014
Secret Proposal
Marina made my secret proposal so amazing and it was a night my fiancé and I will cherish for the rest of our lives!! Thank you once again for organising the photography, private chef and spectacular ride in the Excalibur and the truely romantic setup. We thoroughly enjoyed the experience, your professionalism and service. Scott & Mai