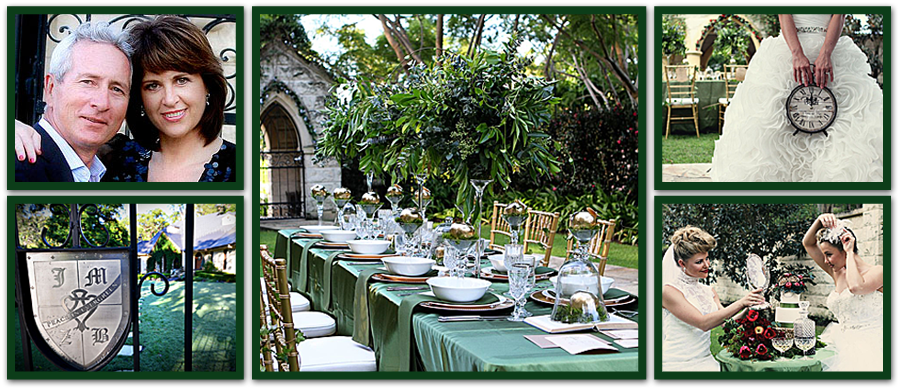 ---
Testimonials
Testimonials
Testimonials
SKU
UPC
Model
Testimonials
30 Sept, 2017
Nov 11, 2017
by
Justin and Sue Carter
As guests at Evergreen, this was one of the loveliest weddings we have ever been to. The garden and surrounds are so peaceful and beautiful. Marina, John and their staff ensured the celebration ran like clockwork and catered to every need, whilst radiating a happy, relaxed and friendly atmosphere. Food also delicious. Highly highly recommended.

jusandsue@optushome.com.au
---
The Power Of Love
Jun 27, 2017
by
Nikki & Mark
Our Wedding was held on 25/5/17 a day of Magic & Love!

If you are considering this venue, you will be blown away. The attention to detail, consideration & authenticity from beginning to end is impeccable. Not to mention how kind and friendly every interaction was. Marina you definitely won my heart.
The food was a hit, guest are still talking about the fish & chips and miniature cakes.
Thank you! ??

nikiv3@yahoo.com.au
---
The Power Of Love
Jun 27, 2017
by
Nikki & Mark
Our Wedding was held on 25/5/17 a day of Magic & Love!

If you are considering this venue, you will be blown away. The attention to detail, consideration & authenticity from beginning to end is impeccable. Not to mention how kind and friendly every interaction was. Marina you definitely won my heart.
The food was a hit, guest are still talking about the fish & chips and miniature cakes.
Thank you! ??

nikiv3@yahoo.com.au
---
Best Friend's Wedding
May 08, 2017
by
Kristina Small
I attended my Best Friend's Wedding here at Evergreen Garden Venue. It was truly the most gorgeous wedding, Marina and John were like family, making everything just perfect throughout. I love looking at the photos they're just so pretty, even my unprofessional point and shoot photos look great due to the stunning background the Evergreen Garden Venue provides. I can easily recommend this venue to you.

krissynkev@xtra.co.nz
---
Fantastic service
I contacted John and Marina recently about hiring their venue for a location for a 3 day conference and photo shoot. They were incredibly accomodating without being too pushy and nothing was too much trouble. They listened and understood my event requirements perfectly. We will definitely be using this venue for future events.

contactus@homeempire.com.au
---
Wedding
Thankyou, Our recent wedding at Evergreen completely exceeded our very high expectations. Your professionalism and organisation was spot on. Thank you for your understanding and kindness in adapting to our last minute changes. Your absolute efficiency in solving these little problems completely saved our day. Thanks to you we have the most fantastic memories and I must say exquisite photos and video of our wedding.

catemassey@yahoo.com.au
---
Perfection
May 01, 2017
by
Nadine and Stephen Dean
Marina and John who are the owners of this magical venue have ticked all the boxes in our opinion. Our daughter and son-in-law were privileged to have been able to have their wedding at this amazing place! Right from the very first meeting we were put at ease and all our interaction since that day has been so easy and relaxed. When the guests stepped through the sandstone and iron gate they were instantly transported to a warm and inviting ceremony space surrounded by the natural environment. From the ceremony flowed the cocktail hour where the staff were attentive in every way. Walking into the silk marquee was breathtaking with all the candles beginning to twinkle and again warm and comforting surrounds. Drink staff constantly filling water and champagne flutes and the three course dinner was five star! With the buses included in our package getting our guests back to their accomodation was seamless. Honestly if you are looking for a beautiful , calm and classy wedding venue with easy package options to suit your needs, this is the one! I'm forever grateful to Marina and John for making our gorgeous daughter and son-in-laws wedding day truly magical!

nadine_884@hotmail.com
---
Perfection
May 01, 2017
by
Nadine and Stephen Dean
Marina and John who are the owners of this magical venue have ticked all the boxes in our opinion. Our daughter and son-in-law were privileged to have been able to have their wedding at this amazing place! Right from the very first meeting we were put at ease and all our interaction since that day has been so easy and relaxed. When the guests stepped through the sandstone and iron gate they were instantly transported to a warm and inviting ceremony space surrounded by the natural environment. From the ceremony flowed the cocktail hour where the staff were attentive in every way. Walking into the silk marquee was breathtaking with all the candles beginning to twinkle and again warm and comforting surrounds. Drink staff constantly filling water and champagne flutes and the three course dinner was five star! With the buses included in our package getting our guests back to their accomodation was seamless. Honestly if you are looking for a beautiful , calm and classy wedding venue with easy package options to suit your needs, this is the one! I'm forever grateful to Marina and John for making our gorgeous daughter and son-in-laws wedding day truly magical!

nadine_884@hotmail.com
---
Magical Place
Jul 14, 2016
by
Lilly anne Smart
We feel into a magical wonderland of fragrant breezes and peaceful gardens. This is truely the most unique secret garden that was the perfect place for our wedding day. Everything was organised for us and it was absolutely perfect down to the smallest detail. Our wedding was organised from our home in America and the site was unseen until our wedding day. Thank you so much to the Team at Evergreen Garden for showering us with the highest service we ever could have imagined.

Lilly@gmail.com
---
EXCEPTIONAL VENUE & HOSTS!!!
Mar 31, 2016
by
Sarah Jones
Exceptional service from our first enquiry though to last minute additional needs. Coming from Melbourne and planning a wedding from interstate was a little scary at first, but from my first phone call with Marina I knew we had chosen the perfect venue/host. Marina had everything under control. Attention to detail was above & beyond our expectations. Marina\'s professionalism and warm and caring nature towards our wedding day and the beautiful grounds of Evergreen garden venue, made our wedding day feel like a magical fairytale beyond our wildest dreams. I will feel forever grateful to Marina & John for all their work that went into making our special day a dream come true.
THANKYOU MARINA & JOHN.

sarahbrettjones@hotmail.com
---
Click here to submit your review.
---
---