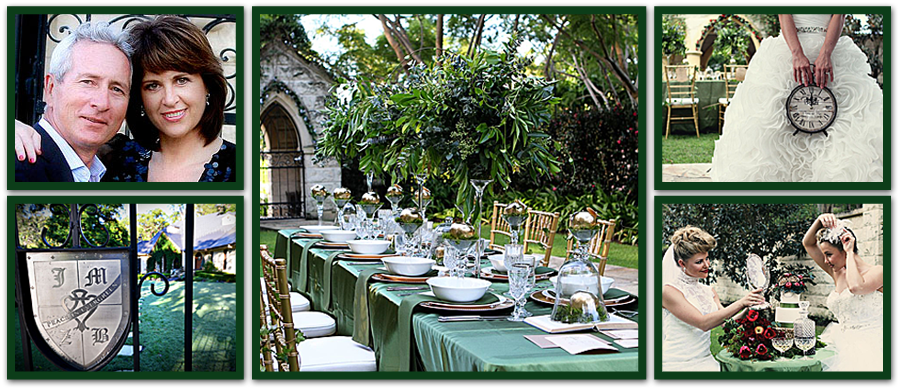 ---
Testimonials
Testimonials
Testimonials
SKU
UPC
Model
Testimonials
Perfect!!
Sep 28, 2015
by
Caitlyn Whybird
Perfect! Absolutely perfect!!
Nothing else can describe the ceremony and venue we had at this lovely, intimate place.
I could not picture my special day any better! This place is an amazing place full of greenery and vibrant colours.
Marina is an amazing person to work with and seriously could not have asked for someone any better. From the moment we met her, we knew that we could trust her 100% with our wedding.

caitlynwhybird@gmail.com
---
Thank you
Thank you for helping us make our special day perfect! You are amazing and your venue is more beautiful then I could ever have imagined!

issy_devlin@hotmail.com
---
Couldn\'t have asked for anything more!
Aug 12, 2015
by
Poy & Cameron
We just wanted to say a HUGE thank you to you for all your hard work organising and coordinating our wedding. You made the process so easy and straight forward! We couldn't have asked for anything more – it was absolutely perfect, and more than we ever could have hoped for!!
We would highly recommend Evergreen Garden Venue the most amazing & stunning venue to anyone and we are so pleased with the outcome, which was an absolutely beautiful and enjoyable wedding day.

poy_society@hotmail.com
---
Incredible Service
Hi Marina,
Just want to say thank you again for making Jenny and my day so special last week. Jenny was blown away and very impressed. You and your husband have an incredible service and I'll be sure to tell my friends of you guys!

Private@egv.com.au
---
I simply love this venue!!
Jun 11, 2015
by
Niki D Photography
The venue is a photographers dream! Every nook and cranny, every little hidden corner, you cannot take a bad photo here! On a personal level I would LOVE this to be my secret garden! I am just so in love with this place! I cant wait to photograph here again! Marina and her lovely husband were an absolute pleasure to deal with, and so cool and calm during the wedding I photographed which makes my job a dream! I would not hesitate to recommend this lovely couple and their beautiful home and venue that they have lovingly opened to very lucky brides and grooms. If you have any questions about being photographed here please do not hesitate to contact me!

info@nikidphotography.net
---
Fairytale
Apr 16, 2015
by
Sarah Romanowski
My husband and I found Evergreen Garden Venue for our Wedding Ceremony and instantly fell in love with it! It's Beautiful beyond words and makes the perfect venue for an intimate ceremony or proposal. I can't speak highly enough of Marina and John, they go above and beyond to ensure your day is perfect. I would recommend Evergreen to anyone wanting a private and intimate setting .
Thank you again Marina & John,
we would do it all over again it was our perfect fairytale !

Sarah & Adam Romanowski xxoo

sarahjmasters@yahoo.com
---
Interstate made simple
Mar 31, 2015
by
Jamie Heffey
We traveled from interstate for our wedding day.

The team at Evergreen Gardens couldn\'t have made our day easier!
Marina was prompt and professional in all communications, she put my bride and I at ease with her polite and easy going nature and was an absolute pleasure to deal with in all aspects.

The venue is incredible and kept to a pristine standard. All of our guests could hardly believe their eyes upon walking through the gates at Evergreen Gardens.

The team were also fantastic at running the show behind the scenes.
As you will find out, on your wedding day you don\'t have the brain space to be directing every little movement during the ceremony. This is precisely what the Evergreen team do for you and you won\'t even notice it at the time.

This all culminated into a perfect wedding day for us which I sincerely thank Evergreen Gardens for.

Thanks guy\'s!

jamieheffey@hotmail.com
---
Secret Proposal
Dec 30, 2014
by
Scott Kim
Marina made my secret proposal so amazing and it was a night my fiancé and I will cherish for the rest of our lives!! Thank you once again for organising the photography, private chef and spectacular ride in the Excalibur and the truely romantic setup. We thoroughly enjoyed the experience, your professionalism and service. Scott & Mai

scottkim87@gmail.com
---
Father of the Bride
Dec 11, 2014
by
Steve Johnson
I would like to thank you and your husband for the beautiful venue and your hospitality , you made everyone feel welcome, I will always recommend your business at any given opportunity regards Steve Johnson

totalcs@bigpond.net.au
---
Can't thank you enough
Nov 25, 2014
by
Kylee Gardner
Hi Marina and John,
you are more than welcome to use any of our images or video for use on your website or social media. Can't thank you enough for all the effort you put in to making our day super special. We are totally in love with the video from Andre. It was 100 times better then we ever expected. We can't stop watching it and we cry pretty much every time. You do an amazing job and I would totally recommend you and your suppliers to everybody I know. Thanks again for making our day perfect. ????
Kind regards Kylee and Ryan

kylee-gardner@hotmail.com
---
Click here to submit your review.
---
---